Alison Genest: Leadership and organizational development experience
(Part 3 of a 7-part series)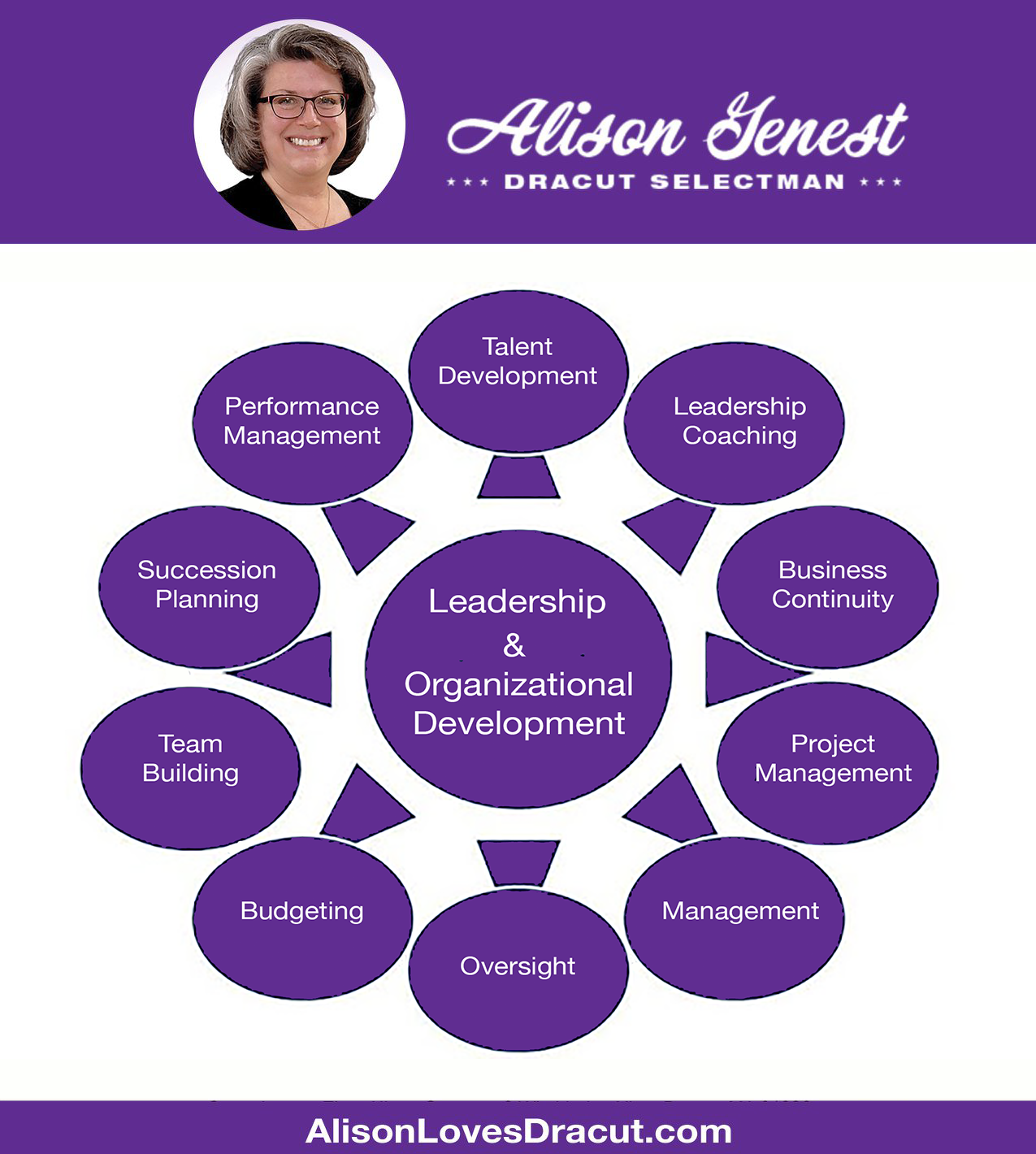 As a leadership and organizational development consultant, one of my core responsibilities has been to support and develop people across the organization, from entry-level employees to senior executives. My experience includes talent development, performance management, leadership coaching and succession planning.
From the beginning of my career in the financial services industry, as a fund accounting operations manager leading a team of eight, my main focus was to develop their skills and help ensure business continuity, while overseeing accounting operations for domestic and international mutual funds with combined assets under management of $25 million. After about 7 years in operations, I transitioned into leadership and organizational development and have worked for financial services firms in that capacity for more than 20 years.
For the last 13 years, I worked at a $500 billion asset management firm as the project manager of leadership and talent development programs. As a talent enablement consultant, I help leadership teams put the right people in the right roles at the right time, to meet critical talent, operational and organizational needs.

See my full biography.


Next: [Part 4] Video ~ Alison Genest: Keep Dracut affordable
---
7 things to know about Alison Genest

[Part 1] Alison Genest: A Dracut native with deep roots in town
[Part 2] Alison Genest: A career financial services professional
[Part 3] Alison Genest: Leadership and organizational development experience
[Part 4] Video ~ Alison Genest: Keep Dracut affordable
[Part 5] Alison Genest: Strengthen planning and oversight
[Part 6] Alison Genest: Support public safety
[Part 7] Video ~ Alison Genest: An experienced outsider