Alison Genest: A career financial services professional
(Part 2 of a 7-part series)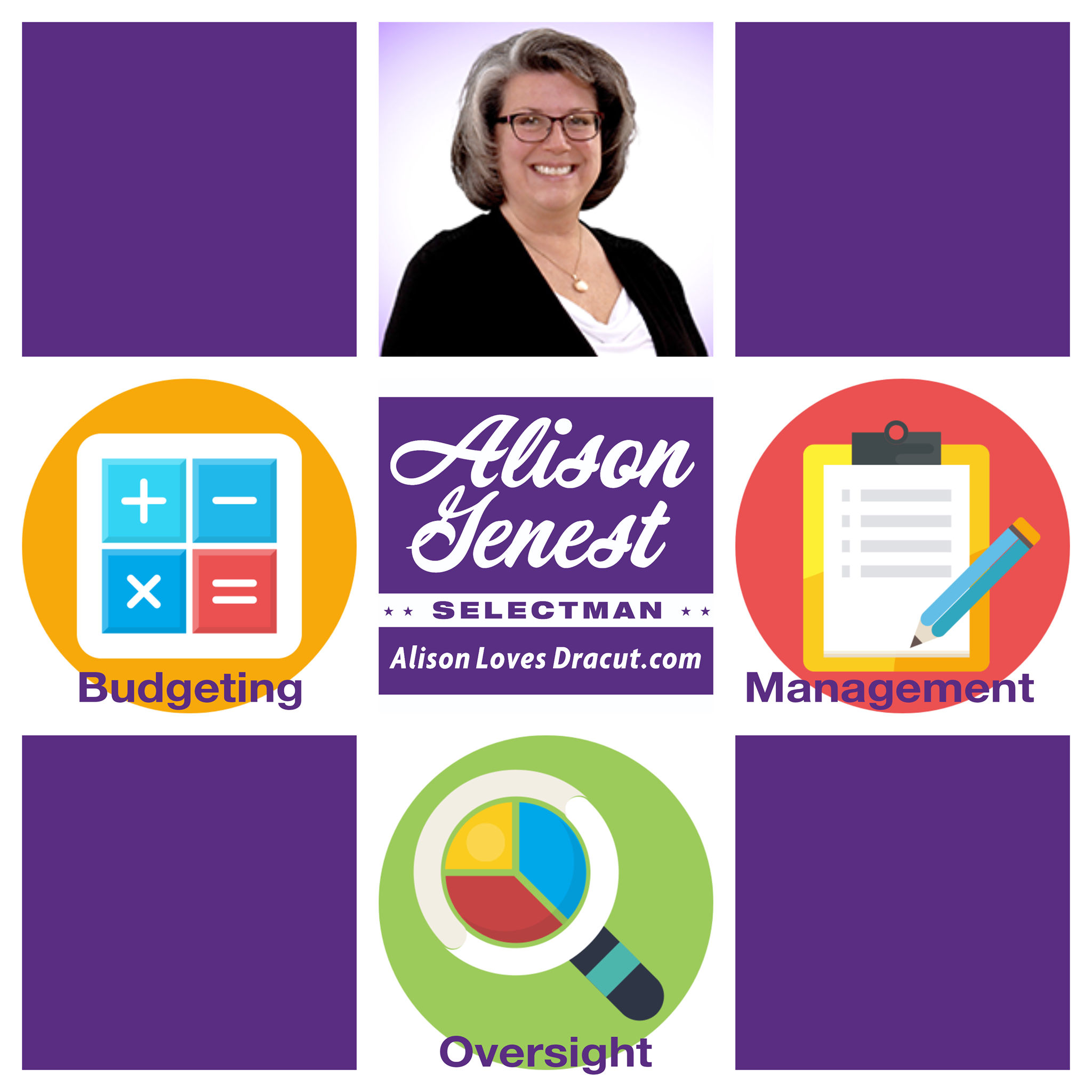 I have more than 25 years of private-sector budgeting, management and oversight experience in the financial services industry.

After graduating from Dracut High School in 1985 and receiving an academic scholarship from the Dracut Scholarship Foundation – thanks to our amazing community, I attended the University of Lowell and earned a degree in finance.

After college, I went to work as a fund accountant at a well-known Boston firm. Working my way up through the ranks, I was promoted to senior accountant and then unit manager within three years. In that role, I managed a team of eight and oversaw accounting operations for domestic and international mutual funds with combined assets under management of $25 million. After about 7 years in operations, I transitioned into leadership and organizational development and have worked for financial services firms in that capacity for more than 20 years. For the last 13 years, I worked at a $500 billion asset management firm as the project manager of leadership and talent development programs, co-managing a $7 million annual budget.

See my full biography.



Next: [Part 3] Alison Genest: Leadership and organizational development experience
---
7 things to know about Alison Genest

[Part 1] Alison Genest: A Dracut native with deep roots in town
[Part 2] Alison Genest: A career financial services professional
[Part 3] Alison Genest: Leadership and organizational development experience
[Part 4] Video ~ Alison Genest: Keep Dracut affordable
[Part 5] Alison Genest: Strengthen planning and oversight
[Part 6] Alison Genest: Support public safety
[Part 7] Video ~ Alison Genest: An experienced outsider